Best Laptops under Rs 60,000 in India
Looking a laptop under 60,000 INR for an immersive gaming experience with immersive visuals. It features the NVIDIA GeForce GTX 1050 graphics processor allows you faster and smoother gameplay. If you are looking for a multi-work purpose laptop for gaming and work under Rs.60,000 in India, so what you can get in these laptops. In this budget of laptops, you can easily get the latest 9th generation Intel i5 processor laptop are easily available with 8GB RAM.
Also, these laptops come with hybrid SSD storage for optimal performance. These laptops hardware can easily handle heavy applications and games. Here are the some best pick of the good laptop which is available under 60,000 on the online product selling websites.
1. Asus ROG G531GD-BQ036T Gaming Laptop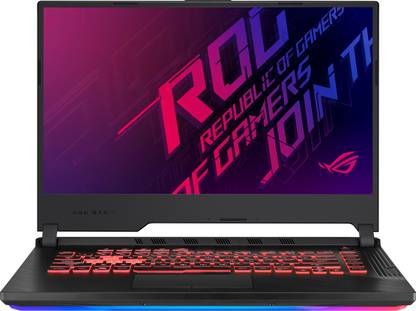 | | |
| --- | --- |
| Display | 15.6 Inch (1920 x 1080) Full HD LED Backlit Anti-glare IPS Display |
| Processor | Intel Core i5-9300H (9th Gen) Processor, 2.4 GHz with Turbo Boost Upto 4.1 GHz |
| Memory  | 8 GB DDR4 -RAM |
| Graphics Card | NVIDIA Geforce GTX 1050 – 4GB |
| Storage | 1 TB HDD |
| OS | Windows 10 Home |
Buy From Flipkart | Buy From Amazon
2. Acer Nitro 5 AN515-43-R2M9 Gaming Laptop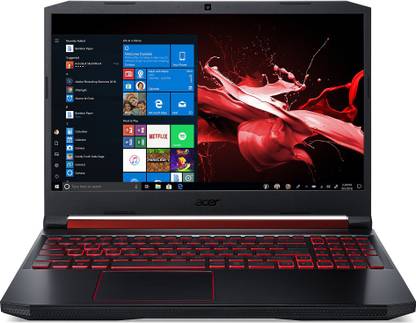 | | |
| --- | --- |
| Display | 15.6 Inch (1920 x 1080) Full HD LED Backlit Anti-glare IPS Display |
| Processor | AMD Ryzen 5 Quad Core Processor, 2.1 GHz with Turbo Boost Upto 3.7 GHz |
| Memory  | 8 GB DDR4 -RAM |
| Graphics Card | AMD Radeon RX 560X – 4GB |
| Storage | 1 TB HDD | 256 GB SSD |
| OS | Windows 10 Home |
3. HP Pavilion 15-BC406TX Gaming Laptop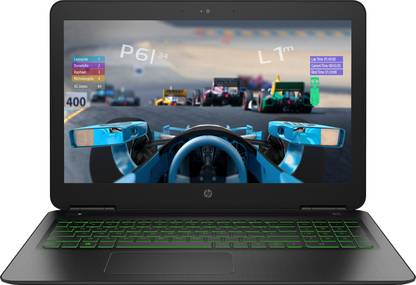 | | |
| --- | --- |
| Display | 15.6 Inch (1920 x 1080) Full HD LED Backlit Wideview Anti-glare Display |
| Processor | Intel Core i5-8300H (9th Gen) Processor, 2.3 GHz with Turbo Boost Upto 4.0 GHz |
| Memory  | 8 GB DDR4 -RAM |
| Graphics Card | NVIDIA Geforce GTX 1050 – 4GB |
| Storage | 1 TB HDD |
| OS | Windows 10 Home |
Buy From Flipkart | Buy From Amazon
4. Asus VivoBook X412FA-EK268T Laptop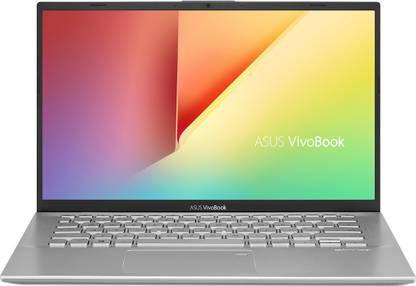 | | |
| --- | --- |
| Display | 14.0 Inch (1920 x 1080) Full HD LED Backlit Anti-glare NanoEdge Display |
| Processor | Intel Core i5-8265U (9th Gen) Processor, 1.6 GHz with Turbo Boost Upto 3.9 GHz |
| Memory  | 8 GB DDR4 -RAM |
| Graphics Card | Intel Integrated UHD 620 |
| Storage | 512 GB SSD |
| OS | Windows 10 Home |
5. Dell Vostro 3480 Laptop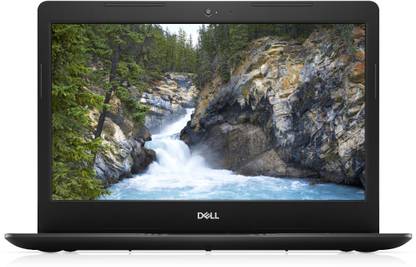 | | |
| --- | --- |
| Display | 14.0 Inch (1366 x 768) HD LED Backlit Anti-glare Display |
| Processor | Intel Core i5-8265U (9th Gen) Processor, 1.6 GHz with Turbo Boost Upto 3.9 GHz |
| Memory  | 8 GB DDR4 -RAM |
| Graphics Card | AMD Radeon 520 – 2GB |
| Storage | 1 TB HDD |
| OS | Linux |
6. Acer Swift SF314-55G Laptop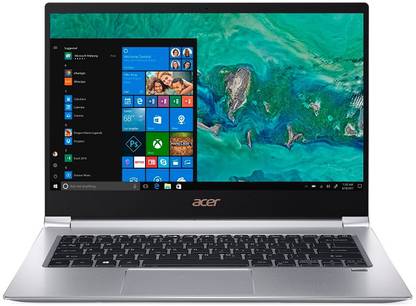 | | |
| --- | --- |
| Display | 14.0 Inch (1920 x 1080) Full HD LED Backlit IPS Display |
| Processor | Intel Core i5-8265U (8th Gen) Processor, 1.6 GHz with Turbo Boost Upto 3.9 GHz |
| Memory  | 8 GB DDR4 -RAM |
| Graphics Card | NVIDIA Geforce MX250 – 2GB |
| Storage | 512 GB SSD |
| OS | Windows 10 Home |
7. Lenovo Ideapad 330-15IKB Laptop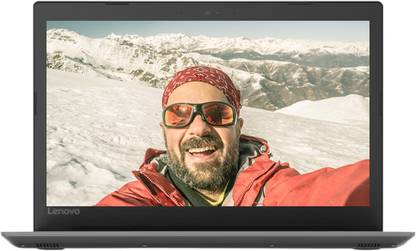 | | |
| --- | --- |
| Display | 15.6 Inch (1366 x 768) HD LED Backlit Anti-glare TN Display |
| Processor | Intel Core i5-8250U (8th Gen) Processor, 1.6 GHz with Turbo Boost Upto 3.4 GHz |
| Memory  | 8 GB DDR4 -RAM |
| Graphics Card | NVIDIA Geforce MX150 – 2GB |
| Storage | 1 TB HDD |
| OS | DOS |
Buy From Flipkart | Buy From Amazon
8. HP 15Q-ds0009TU Laptop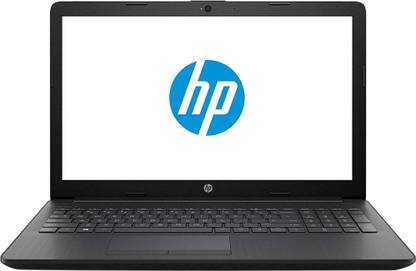 | | |
| --- | --- |
| Display | 15.6 Inch (1920 x 1080) Full HD LED Backlit Widescreen Anti-glare Display |
| Processor | Intel Core i5-8250U (8th Gen) Processor, 1.6 GHz with Turbo Boost Upto 3.4 GHz |
| Memory  | 8 GB DDR4 -RAM |
| Graphics Card | Intel Integrated UHD 620 |
| Storage | 1 TB HDD |
| OS | DOS |
Buy From Flipkart | Buy From Amazon